WISCONSIN UNEXPLAINED
A television series about the unexplained Phenomenon that happen in Wisconsin. from Ufo's to Ghosts, and everything in between.

Current status. Pilot done. In talks with broadcasting networks.



No Man's Galaxy: A Space Adventure

Set in a universe at war, an abandoned spaceship in a radioactive junkyard becomes a high speed delivery vessel for a ragtag crew of semi legal space truckers.

Status- Its done... and called Cosmic Blast



YETIS 2 : EVOLVE THIS
Wallace returns to the civilized world, where he is blamed for the murders of the 5 interns. However, there is not enough evidence to convict him, but he is sent to a psychiatric hospital for evaluation. Plagued by the ghost (or perhaps just an illusion) of his former intern Charley he is unable to convince the staff of his sanity.



During one of these "Charley Attacks" four men in black uniforms come to Wallace and ask for his expertise, because a unit of soldiers disappeared in the wilderness of Canada… and the last word before radio silence was..."sasquatch!!!!"

Status: Story Boarding- prop construction


Powered by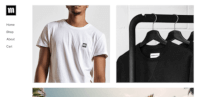 Create your own unique website with customizable templates.